SweetWater Securities, Inc., is a registered broker-dealer that seeks to provide independent investment advice in a manner that is exclusive, and tailor made for each client.
With a legacy in the Panamanian capital markets that goes back over forty years, we have a proven track record of being able to execute on our client's mandate, by providing guidance, perspective and a value driven approach to each of our client's needs.
Achieving our client's objectives and satisfying their financial needs is a priority. This is done with the experience of a committed team, which is supported by open-ended investment platforms, that provide creative and innovative solutions that allow for specific mandates to be serviced.
SweetWater Securities' main values are transparency, investment ethics and discipline, coupled with a service of excellence and responsible, thoughtful advice.
SweetWater Securities' objective consulting is based on a successful experience in both the Panamanian and international financial markets and the firm belief that an informed client is a well serviced client.
One of the company's main goals is to establish a partner-based approach to managing our client's wealth by generating long term relationships based on trust and transparency. We currently service more than 700 clients thru our different investment platforms which seek to complement our client's needs as they transition through the various stages of their life, thus allowing for dynamic solutions for each scenario
Assets managed by SweetWater Securities Inc. surpass $400MM.
SweetWater Securities's team possesses the technical and personal skills necessary to help you achieve your goals. All directors and executives follow an ideal of excellence that reflects on their actions.
Team of Brokers and Customer Service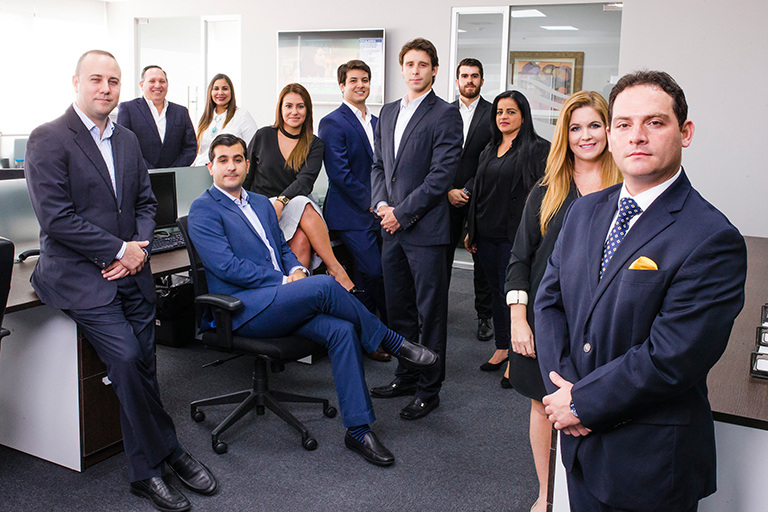 Team of Operations and Administration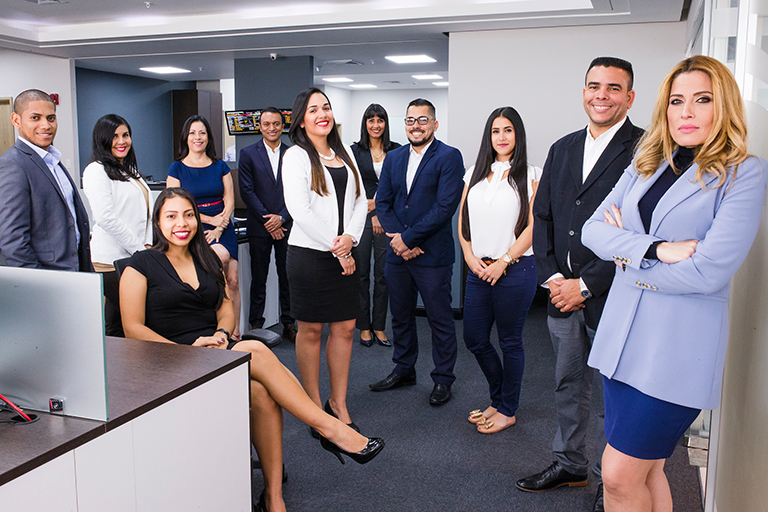 2010
SweetWater Securities Inc. is founded as a multi-family office servicing high-net worth Panamanian families.
2011
SweetWater Securities, Inc., is granted with its broker-dealer license by the Panamanian Securities Regulator, la Superintendencia del Mercado de Valores de Panama.
A Correspondence Agreement is signed with Pershing, LLC., a wholly owned subsidiary of the Bank of New York Mellon Corporation, as an Introducing International Broker Dealer. Asset management services commence through the establishment of global brokerage accounts in Pershing.
2012
Distributions agreements are signed with world-renowned mutual fund firms and financial counterparties for execution and market related information.
2013
With the objective of servicing its vast client portfolio, the brokerage platform is expanded and new consultants are hired by the company.
2014
Operations in the local market begin via agreements with Panama's local stock exchange, La Bolsa de Valores de Panama, and custodian, Latinclear.
2015
A strategic alliance is created with regional consultants, strengthening the company's client asset base.
The company's team is consolidated with qualified professionals: advisors, consultants, specialists, and local/international market analysts, who serve a portfolio of hundreds of clients and are responsible for the fiduciary management of financial assets, with the aim of expanding its operations in the region.
2016
The IRS (Internal Revenue Service) QI (Qualified Intermediary) license is granted.
2017
The Panamá Latam Fixed Income Fund is launched, via a strategic partnership with local fund administrators.
A seat in Panama's Stock Exchange, La Bolsa de Valores (BVP), is acquired.
2018
– SWS consolidates its strategic vision, via the incorporation of high level executives and allow for exponential growth in its assets under management.
-32 coworkers / 700 + clients / $400mm + AUM's
SweetWater Securities has developed and expanded on an independent business platform that allows the firm, and its' advisors, to integrate personalized solutions for each client.
Our counterparts and service providers allow for access to both local and international capital markets, whereby tailor-made asset management solutions can be put forth.
These include:
Pershing LLC, A Bank of New York Mellon Company, Pershing has been a leading global provider of financial business solutions for 75 years and serves many of the world's most respected financial organizations. As the industry's largest provider of clearing and settlement solutions, Pershing provides SWS with capabilities it needs to properly serve its clients.
Latinclear (Central Latinoamericana de Valores) Is the Central Securities Depository (CSD) in Panama which performs custody, clearing and settlement services for local investments. It offers support for local investment accounts based in Panama, with the assurance every client expects from proper management, continuity, and protection of its financial assets via its Panamanian jurisdiction.
Old Mutual International (OMI), is a subsidiary of Old Mutual PLC, a UK based conglomerate that services more than 3mm clients worldwide.  Old Mutual International provides SWS with access to a flexible systematic investment platform whereby institutional and retail clients can invest monthly installments in order to meet specific needs.
The company has also partnered with software providers such as NetX360, Bloomberg, Brokerware, Maestro, Advent and Worldcheck, which provide front, middle and back-office capabilities that offer the transparency needed to properly service client accounts.
As a further complement to its platform, SWS has signed distribution agreements with more than 20 mutual fund and alternative investment firms as well as DVP agreements with over 30 global financial institutions that provide timely executions services in fixed income securities via the OTC market.
SweetWater Securities has the following licenses and authorizations:
Brokerage-Dealer License given by the Superintendencia de Mercado de Valores de Panama, the country 's regulating body.
Introducing Broker Dealer Agreement with Pershing LLC, Bank of New York.
Member of the Panamanian Stock Exchange (Bolsa de Valores de Panama)
Custody, clearing and settlement agreement with Central Latinoamericana de Valores (Latinclear).
Error: Contact form not found.
STREET 74, SAN FRANCISCO,
PH MIDTOWN, FLOOR 16,
OFFICE 1604
FAX: +507-200-7450
E-MAIL: info@swsec.com.pa